Plan Your Activities Around the Heat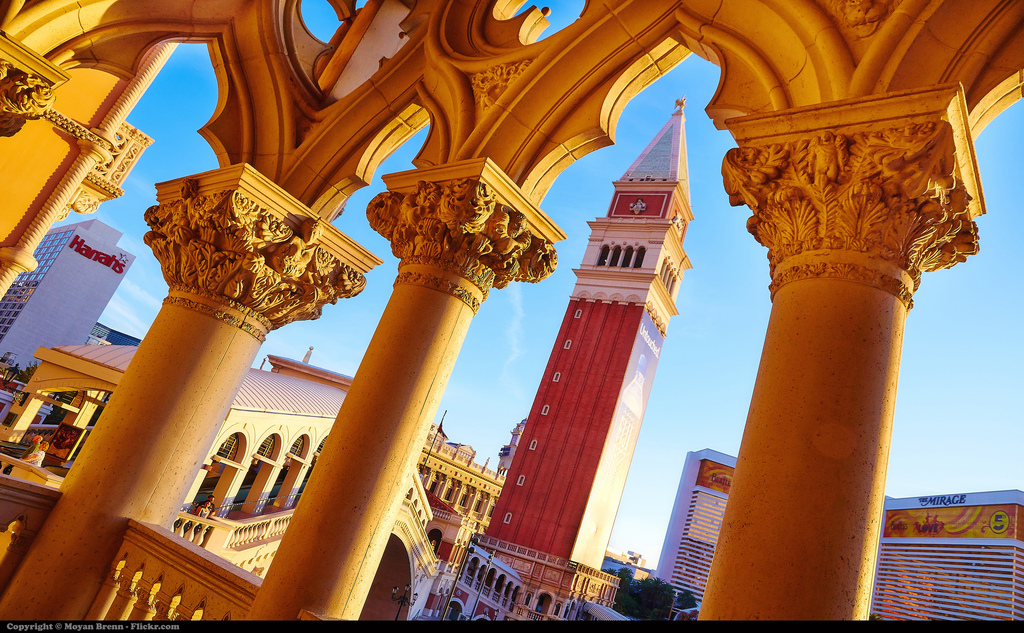 If you plan on golfing, horseback riding, or any other outdoor activity, heading out in the early morning is one way to stay cool in Las Vegas. You are always going to visit some of the attractions, most likely as many as possible! Actively look for shady areas to stay cool throughout the day. The desert is usually hotter in the middle of the day and cools down slowly at night, so it's difficult to get relief at times. Planning midday activities indoors will make your overall trip more comfortable.
Choose a Hotel Close to an Ice Bar
Minus5° is a drinking establishment made entirely of ice. One of their locations is in the Monte Carlo Resort and Casino and the other is in the Shoppes at Mandalay Place. Make sure to check the prices before going to avoid any surprises. They do not allow cell phones inside. If wearing a parka and gloves during your time at the bar isn't for you, consider Lime Ice Frozen Bar at The Venetian instead. They serve mixed frozen drinks and jello shots with unusual flavors.
Wear Cooling Apparel
Wearing light clothes and sandals only helps so much while traveling in the dry heat. Many recent advances in cooling apparel may help you to feel more comfortable. There are various tops with sweat-activated cooling for men, women, and children out there on the market.
Hit the Pool
The afternoon is a great time to visit the pool in Las Vegas. Before booking your hotel room, ask the receptionist whether they have a pool and make sure it's in service. If your hotel doesn't have a pool, consider swimming with the sharks – literally. The Golden Nugget features an award-winning pool that surrounds a tank filled with live sharks. Their thirty-foot high water slide shoots swimmers straight through the middle of the secured tank and it's a great attraction to visit with kids.
Carry a No-Drip Ice Pack
Regardless of planning, you may find yourself somewhere with no relief from the desert heat. Many ice packs claim to be no-drip, but they may leak or ooze despite their labeling. A large plastic bag with a seal can save you from a leaky mess if you're not sure about new products. Alternatively, you can make your own ice packs by placing wet sponges in sandwich bags and freezing them.
Avoid Hot Food and Drinks
If you normally drink hot coffee in the morning, choose iced instead. Avoid hot soups and sandwiches and opt for cold salads and meals like sushi and cold wraps. Wrap a frozen bottle of water in a towel and seal it in a plastic bag for easy access to a cold drink during the day. You can use the bottle of water to stay hydrated and avoid overheating.